Cotechino: one of the symbols of Italian cuisine
About 500 years have passed since Cotechino first appeared on the tables of the inhabitants of Mirandola.
The story goes that the famous sausage was created during the siege of the city by Pope Julius II's troops. Farmers and soldiers, now reduced to starvation, decided to slaughter the few remaining pigs and put the meat inside the animal's intestine to lengthen the period of preservation.
From an episode linked to sad events, one of the gastronomic products known throughout Italy and most consumed during the Christmas holidays was born.
The strict requirements for it to be called cotechino
To prepare cotechino, only the finer parts of the pig are used, in other words, the striated muscles of animals bred with a careful and healthy diet.
The same pigs also provide the fat and rind that are added to the mixture, as well as the gut that forms the natural outer casing.
To complete the recipe, just add the right doses of salt, pepper, wine and a range of herbs and spices (cloves, nutmeg and cinnamon) to give it its characteristic flavour.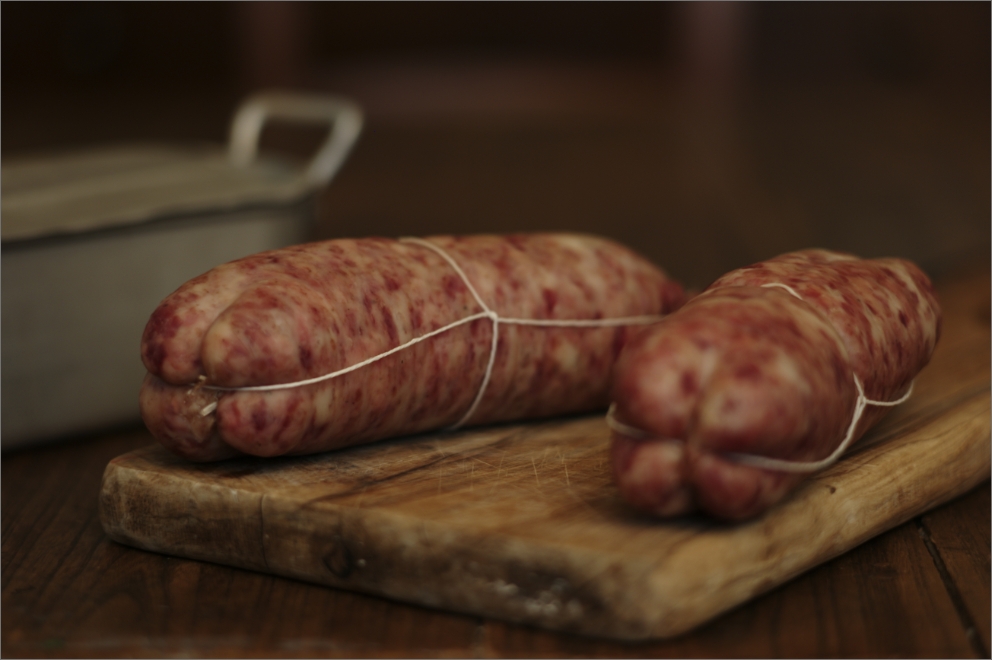 Cotechino can be found on the market as a fresh product or already cooked.
In the first case it undergoes a drying process in hot air ovens, while in the second case it is pre-cooked in water at a high temperature. The sausage is characterised by a spicy flavour and once cut, has compact slices with a very uniform grain size. Although it is a typical dish of Modenese culinary tradition, along with Zampone it is a food present on most Italian tables, especially during the Christmas holidays.
The classic recipe is to cook it in boiling water for about 2 hours, cut it into thick slices and serve it with lentils, but it also goes well with polenta, mashed potatoes and white beans. If you want to enhance the robust flavours of the pork even more, you can pair it with a sparkling red wine such as Sangiovese di Romagna DOC or Lambrusco DOP.