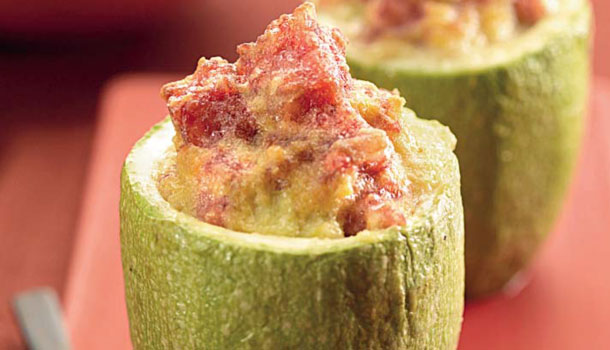 1While the Cotechino Modena is cooking, cut off the upper part of the courgettes, take out the pulp with a tablespoon and put salt on them.
2Brown the shallot with a little oil and the courgette pulp. Put it into a bowl with the diced Cotechino Modena, add the egg, breadcrumbs, salt and spices.
3Fill the courgettes with the mixture, put them onto a greased baking tray with 2 inches of water and white wine and cook in the oven at 180° for 25 minutes.