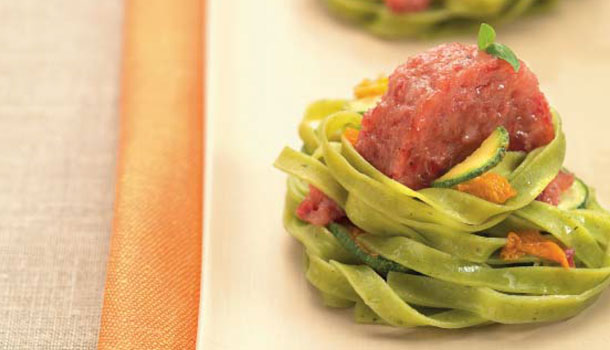 250 gr of Green Tagliatelle
1While the Cotechino Modena is cooking, fry the shallot in a little oil, slice the courgettes and cook with the shallot.
2Add the chopped Cotechino Modena.
3Boil the pasta until al dente and add it to thecourgettes and toss all of it with some aromatic herbs.