Where you can find the best sale of salame gentile
The Franceschini Gino & C. company was established in Spilamberto in 1963 by its founder Gino Franceschini. The aim of the Salumificio is to respect traditions and produce high quality products, a philosophy that still guides the family production that Gino has handed down to his children.
The aim of the company is to introduce the authentic flavours of the Modenese cold cuts tradition to the new generations and to take these flavours abroad. For 60 years, the company has been relentlessly creating what has now become the excellence of the Italian culinary tradition.
The company produces more than 15 types of salami, ciccioli and coppa, precooked and raw cotechino and zampone, pancetta, Parma ham and typical salamis of the Modenese regional tradition.
What makes the difference between the production of Franceschini Gino & C and all the others is the experience acquired over the years and the care the workers put into every detail.
The best sale of salame gentile is at Franceschini Gino & C
Ever since the Franceschini Gino & C company was founded, it has continued to use the same recipes for the preparation of salame gentile that have been handed down from father to children so as to always guarantee the production of high-quality sausages.
The company uses only the best raw materials. The meat comes from heavy pigs, born, raised and slaughtered in Italy and its processing takes place within the company, doing everything possible by hand without using any type of machinery.  
There is also strict control over the entire cold cut range, so that no ingredient is on the allergen list, the various sausages are examined at every stage of production, which is why the quality of Franceschini's salame gentile is exceptional. The inimitable flavour of the salami is due to using natural edible casings, which are matured by using traditional techniques, handed down from father to children.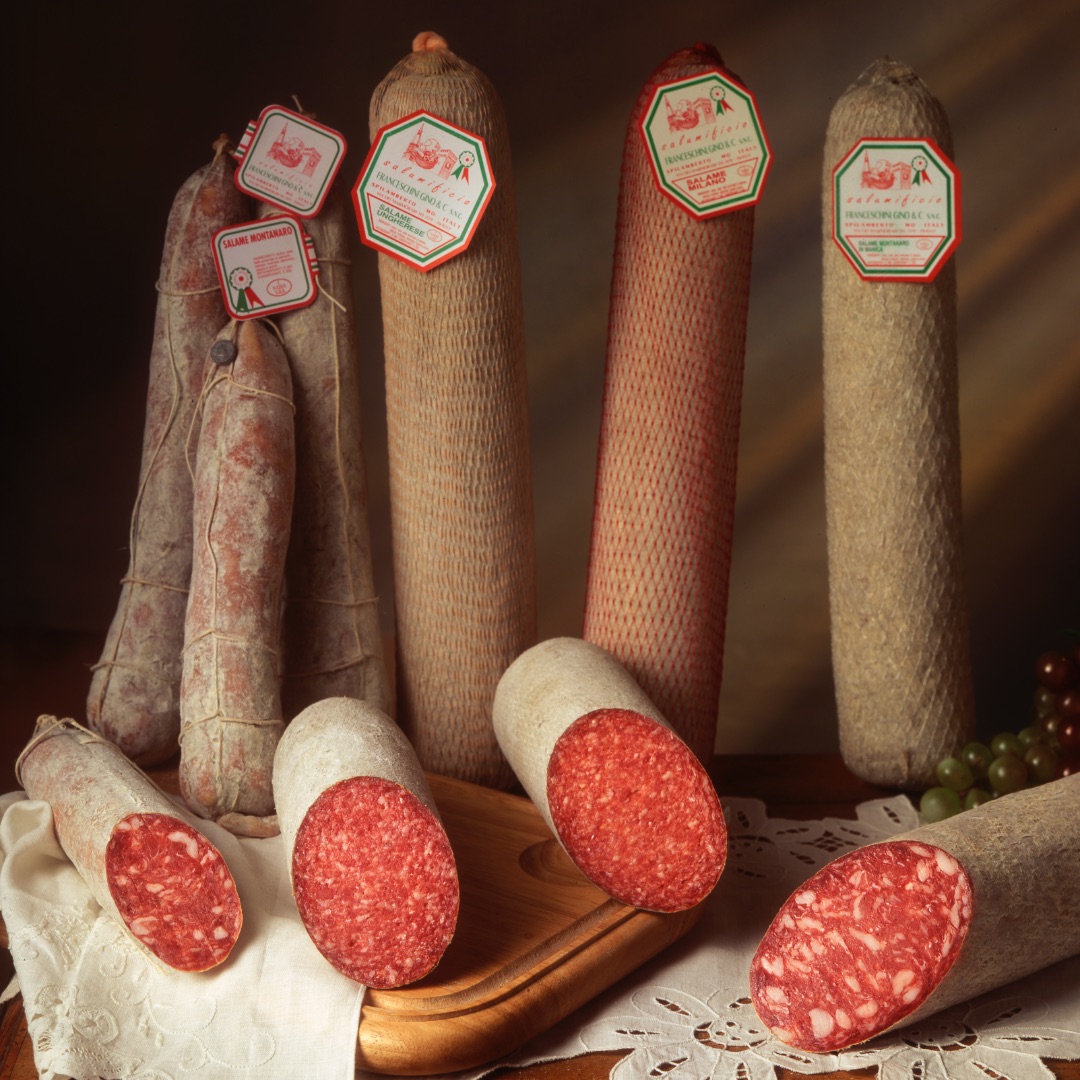 Sale of salame gentile, the high quality of Franceschini Gino & C
Visit Franceschini Gino & C's company page to see the variety of salami produced by the company for yourself. Franceschini Gino & C does not use polyphosphates, colouring agents or allergens of any kind, but only high-quality natural ingredients that make the variety of the salame gentile sale and the rest of the production unique.
Contact the company by using the contact details on the website and keep up to date with news about the company's activities. There are many typical Modenese recipes in the dedicated section, from which to take inspiration to make the best use of traditional cold cuts, enhancing their flavours.
Quality raw materials, traditional recipes and ancient flavours distinguish the work of Gino Franceschini and his children, who have been carrying on the Modenese tradition for over sixty years, making it known throughout the world.